What began as a grassroots 1-day fitness competition with 145 athletes and 500 spectators in 2012, Wodapalooza (WZA) has since established itself as the world's premier Functional Fitness Festival. The Wodapalooza descends on Miami's Bayfront Park for 4-days each January and brings together thousands of athletes, spectators and fitness fanatics to celebrate fitness, community and life.
There are three parts to WZA Miami, the fitness competition (the foundation of WZA Miami), the Weightlifting Faceoff (1-day Olympic Lifting competition) and the spectator experience.
Wodapalooza Miami
This 3-day competition gives athletes from around the world an opportunity to compete on the "big stage." In order to compete on the floor in Miami, athletes must qualify through a test of fitness, our WZA Online Challenge & Qualifier (WZAOC). With limited spots available, the WZAOC serves as a way of identifying those worthy of competing in Miami, under the lights.
WZA Weightlifting Faceoff
This one-day Olympic lifting competition takes place on Bayfront Stage, looking out across Miami's beautiful Biscayne Bay. There is no qualifier for the WWF, but athletes must register in advance.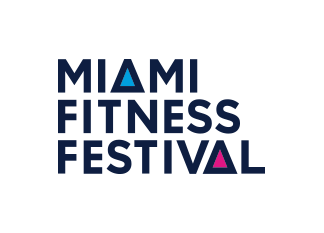 WZA Experience
WZA Miami is so much more than just competition. Throughout the 4-day festival, attendees have the opportunity to attend WZA Seminars with industry experts, experience WZA as a VIP spectator with primetime seating, the ability to skip the line for food vendors AND mingle with elite athletes, visit more than 100 exhibitors, experience Miami in January and so much MORE!
2012
1 day
145 athletes
500 spectators
** Started as a homegrown showdown.
2013
507 athletes
1.5k spectators
** WZA expands to two days and the top athletes in FL come to compete.
2014
3 days
1,200 qualifier athletes
658 athletes
3k spectators
** WZA is on the map! WZA implemented online qualifier and expanded event to full Friday, Saturday, Sunday Festival. 2014 saw nearly 700 athletes competing over MLK weekend.
2015
3 days
3,000 qualifier athletes
809 athletes
7k spectators
** WZA over doubled their spectators. 2015 (Year 4) was a breakout year for WZA and was noticed globally as a premier functional fitness event.
2016
3 days
6,812 qualifier athletes
1,353 athletes
20k spectators
** Major increase in spectators.
2017
4 days
1,590 athletes
30k spectators
450 Volunteers
2018
4 days
1,590 athletes
30k spectators
450 Volunteers